Sonder Camino - a British Gravel Bike
Sat Jan 01 2022
I'd been looking for a new do it all/gravel/CX/monstercross for some time, when I looked more seriously at the Sonder Camino. Alpkit/Sonder has been one of my favourite outdoor brands for years, yet I'd always written the Camino off as being too off-road focussed, and as a former roadie I wanted something as fast as possible. Coming back to their Camino Al v3 after struggling through a spring of punctures/dented rims/road-oriented geometry off-road on my 33mm-shod CX bike, I was sorely tempted.
I was looking for something that would run well on offroad - proper British offroad, not the carefully curated US gravel the larger brands would have us believe existed around every corner. British "gravel", lets be honest, is basically just byways, bridleways and road, with the odd bit of proper "gravel" thrown in. To that end, I wanted something chunkier than your average gravel bike (like a Specialised Diverge or Cannondale Topstone), and the Camino seemed to be the right option.
I fired off a few mails to Neil, Product Designer at Sonder, and a plan was hatched. It would be a custom build based off their normal GRX model with the following;
2X GRX 800, allowing for road-like gear spacing but still have a massive range (road-style top gear, MTB-style granny gear). Hydraulic brakes too, for that extra-nice stopping power.
650b wheels with some chunky MTB tyres for winter/offroad, 700c wheels with road-plus tyres for summer road use.
Salsa Cowchipper bars - these were one of the few bars that came in 38cm width but also had a decent amount of flare.
Medium sized frame - I was on the medium/large border so went for a smaller frame for a slightly less stretched geometry.
After a few COVID-related delays, my shiny new camino arrived in an enourmous box one October morning. Since then, it's handled everything I could thow at it, from short gravel races, to big offroad days out, to being hilariously under-biked at my local trail centre, to group rides with some serious roadies.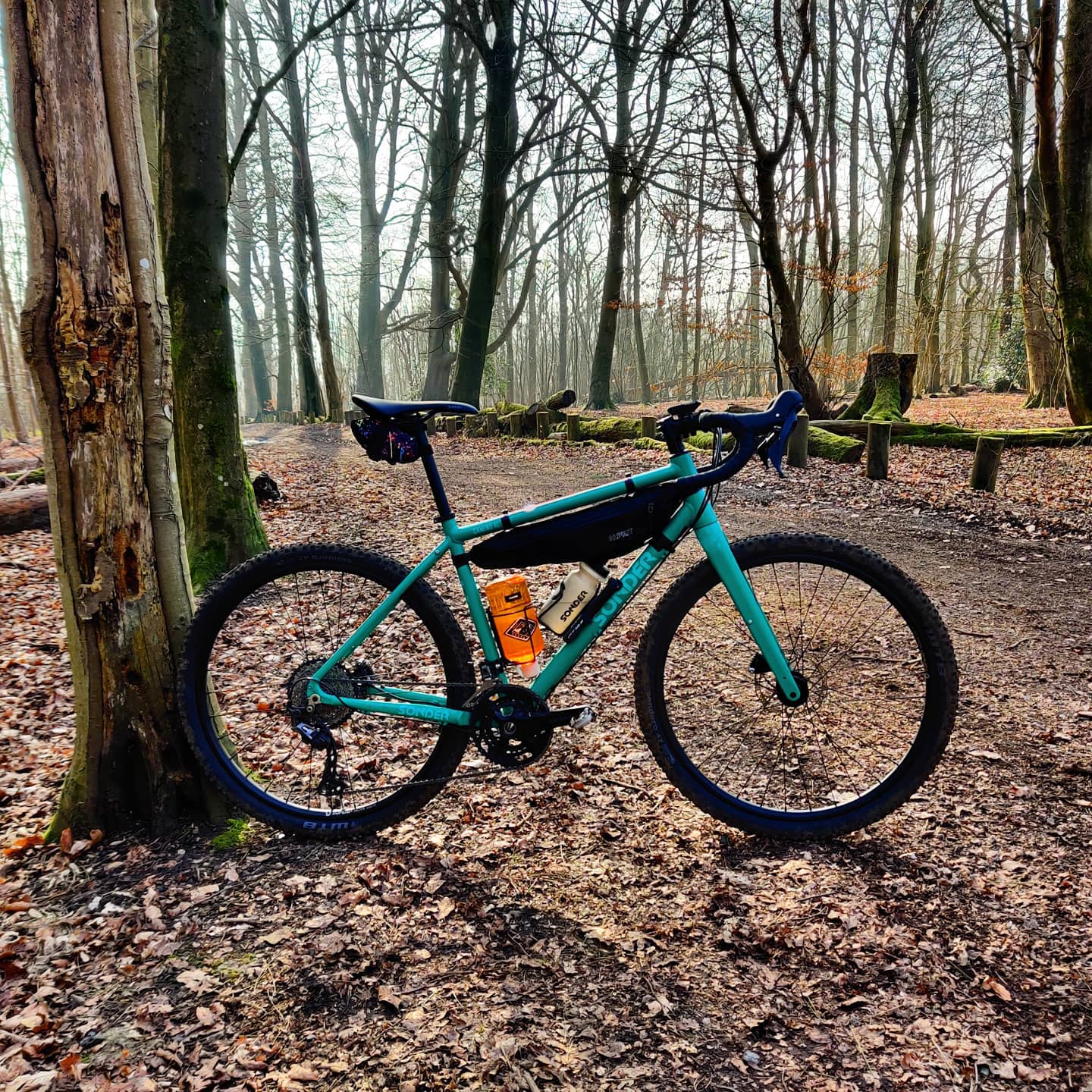 Offroad mode - 650b wheels, 47c WTB Senderos, Alpkit Framebag, baggy shorts ;)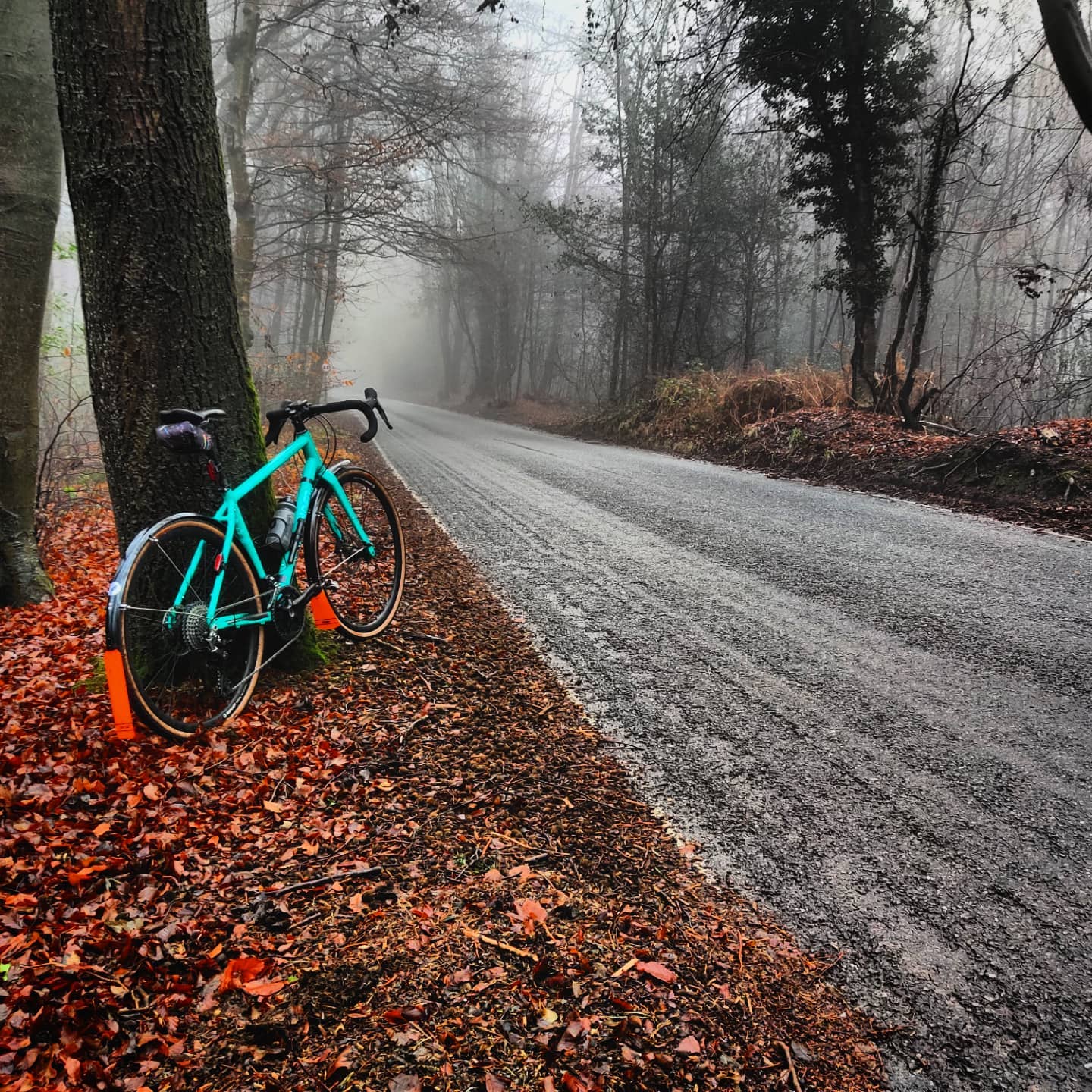 Road mode -700c wheels, 34c WTB byways, SKS mudguards with flaps, lots of lycra ;)
I'm not naive enough to think it's perfect for any one of these, but it gets me 95% of the way there on all of these disciplines. Do I wish for slightly closer gear spacing and a higher top gear on road? Yeah! Do I also wish for a front fork and some slightly better geometry for the rough stuff? Of course! Do I take the bike out on a club ride one day then down some trails the next? Yes! Overall, it works great across the spectrum, and more importantly didn't cost the world ;)
2022 update - I've just seen there's a new camino out, with some super nice paintjobs as well as a new fork and revised geometry. It seems this new camino is even more tilted towards the offroad end of things... Still a good buy, but probably not quite road-focussed enough for me these days.